Conservation
District
Programs
Award Winners
Chesapeake Bay Program
Dirt & Gravel Roads
Envirothon
Erosion Control (Ch 102)
Golf Tournament
Nutrient Management Program
Tree Sale
Watershed Program

District Directors
District Staff
Directions to Office
Resources & Services
Forms
Links
Frequently Asked Questions

District Home Page
Cumberland County
Conservation District
310 Allen Road, Suite 301
Carlisle, PA 17013-9101
717-240-7812
Fax 717-240-7813


[email protected]
The Cumberland County Chesapeake Bay Tributary Strategy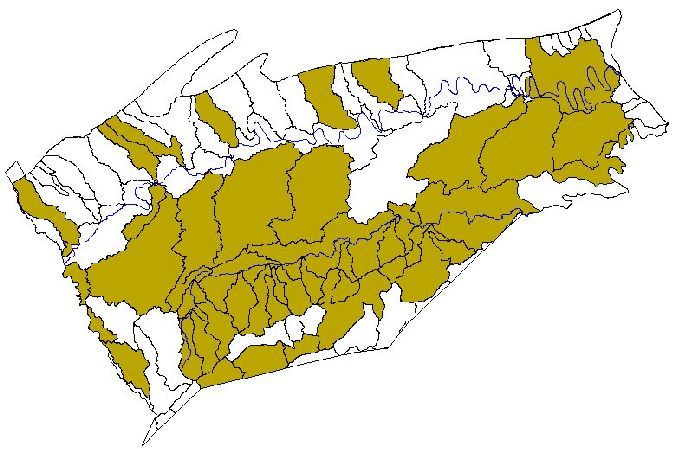 Cumberland County Sub-watersheds Map: Colored watersheds contain Category 4A or Category 5 impaired
stream segments. These watersheds will be the focus of the Cumberland County Strategy.
Strategy Developed by the Cumberland County Conservation District Staff, February 2005

"We are heading in a new direction while starting at a familiar point."